Rapid prototyping of
your next Spring Boot app ‐
best practices applied
Read Quickstart
Jumpstart your development
1.

Project and database settings

Select how you work: Build with Maven or Gradle, enable Lombok or Swagger UI, add dependencies. MySQL, MariaDB, Postgres, Oracle, MS SQL as well as embedded databases are fully supported.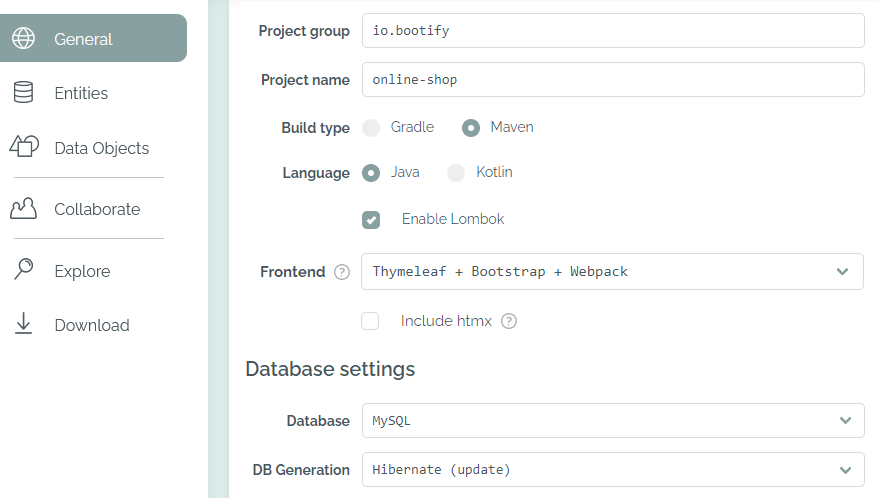 2.

Define your database schema

Create your entities and relations in minutes - with type selection, field names and constraints. Add a REST API with basic CRUD operations if needed. Import an existing schema for even quicker results.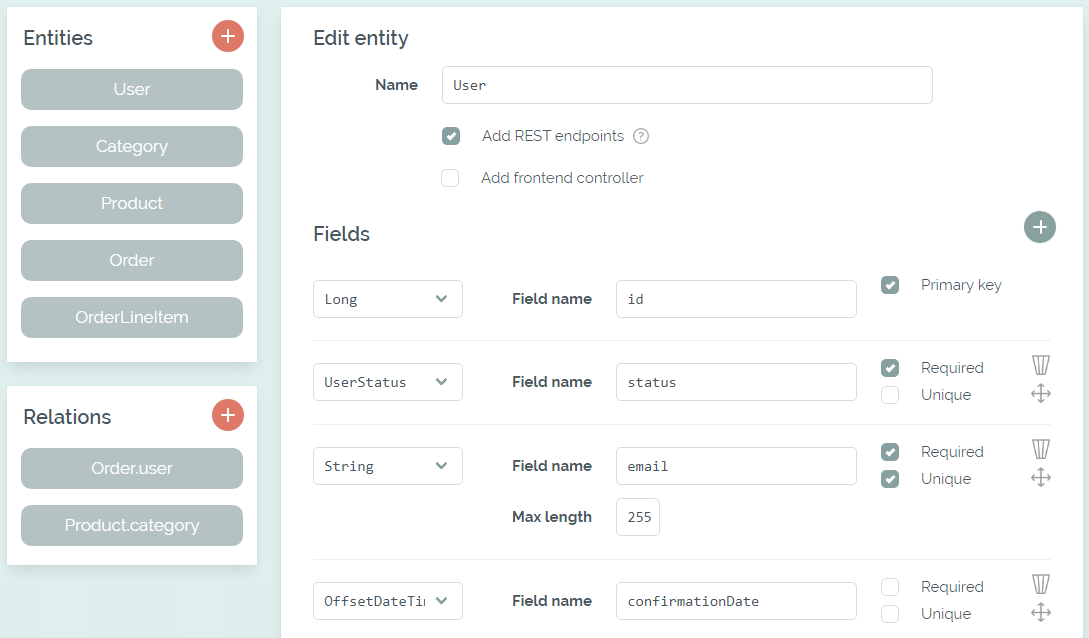 3.

Explore and download your code

When you and your team are happy with the result, download your runnable prototype. Get the basics ready with ease and focus on business logic instead.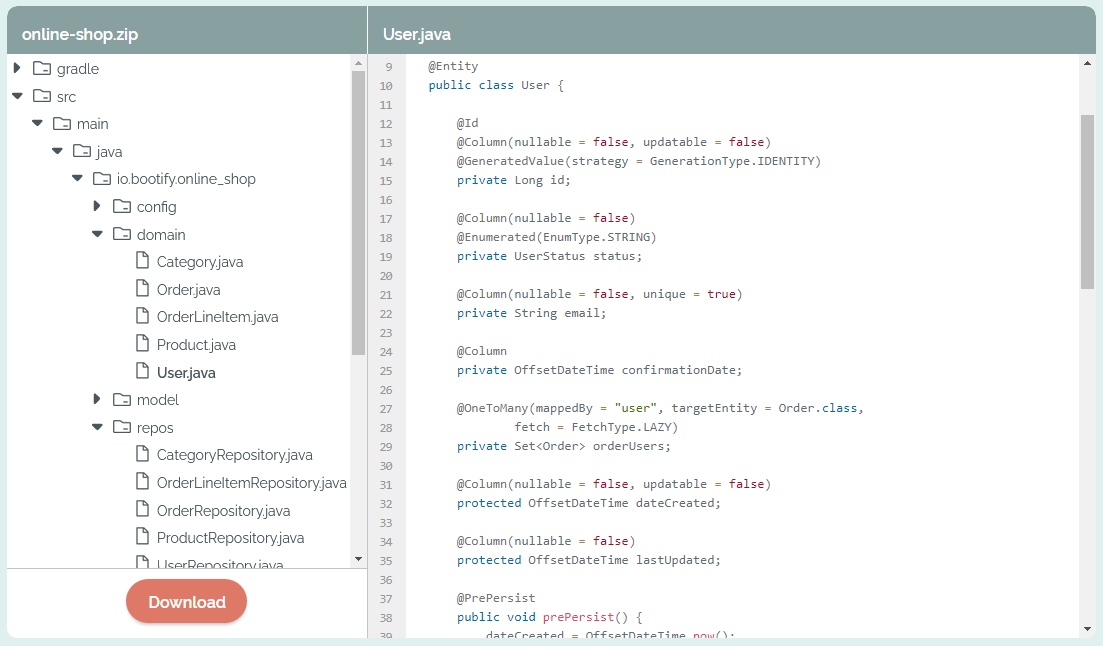 4.

Unlock advanced features

Get your initial prototype even further down the road. Upgrade to advanced developer features like Liquibase / Flyway schema generation, Spring Security with JWT or integration tests with Testcontainers.
Why Bootify?
Time saving
Get your domain model, application setup and REST API in minutes.
Industry best practices
Spring Data with Hibernate, Flyway / Liquibase, @RestController, Testcontainers
Full control
Download your runnable Spring Boot application and adjust it to your context.
Concept first
Iterate and discuss your application before writing a single line of code.
Deliver great results

Sign up for product updates